Hmm, a teaser. I wonder what it is?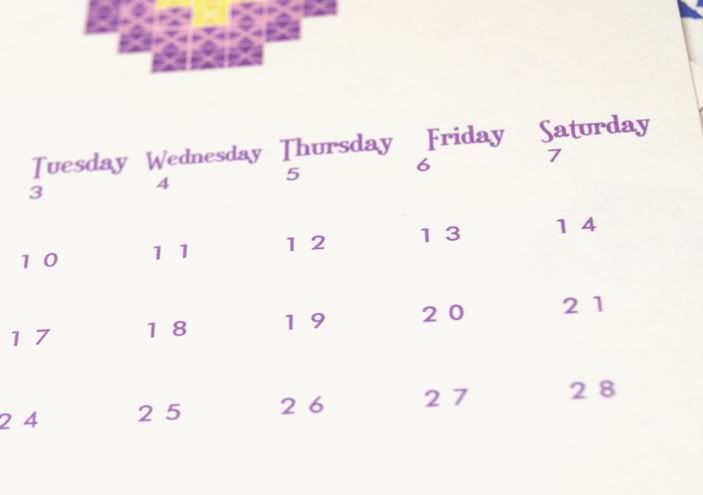 Yep....calendars! I Have three different designs I've finished the past few weeks, and I can't wait to list them. Get ready for a super top secret sneak peak at what you can look forward to being listed in this coming week:
twelve months of individually illustrated pictures on 5.5x8.5 card stock. All of the pictures featured are of the quilt design. (I didn't like the number font as shown in the first picture, so that will change. Posted pictures will reflect the change). There are others that should be popping up in my shop as well - but I want those to remain a secret until they are revealed. I think everyone will be pleased. :)
On top of this, I'd also like to announce that starting in February I'll start a monthly blog series called Etsy Crush - the shops that I have bought from or would love to buy from. So keep an eye out for those posts!
I see a few of you are interested in a review of
Anticraft
. You are correct when you say this does not sound like your average craft book- part of the reason I love it! But since it does contain designs, I would like to try a few of at least the basic stitches before completing my review. Stay tuned for that.
I think February will be an exciting month for Turtlebug Goods. Do you guys have anything planned for next month?